Trinity Church is a Registered Charity No 1164151

Links

The Elders
Trinity Church is led by a team of elders, who are elected by the church members.
Cat Anderson
Cat has been attending Trinity all of her life and became a member in 2004, she has been an elder since 2011. In the past she has helped in the crèche and Junior Church as well as helping with the media during the services. She is on the management team and the Communications committee. Cat enjoys the friendship here at Trinity and singing songs during worship. She works in a prep school in Hampstead and in her spare time takes photographs and goes swimming.
Ian Anderson
Ian is the church treasurer and controls the sound desk. He has been attending Trinity his entire life, being inducted into eldership in the 1970's, He is also on the management team. Ian enjoys the friendship, the community, the sense of His presence at Trinity and the opportunity to serve. He is a solicitor in North London and his hobbies include history, reading, singing in a choir that meet at Trinity and walking.
Ann Doyle
Ann has been a member of Trinity for 35 years and been an Elder for over 25 of those. She was the Church secretary for over 10 years before handing the role over to Lynn in 2013. She enjoys the warmth, love and fellowship of all here at Trinity. Before retirement Ann was a caterer and in her spare time she enjoys short mat indoor bowling, reading and attending water aerobics classes.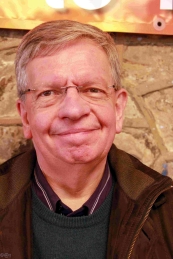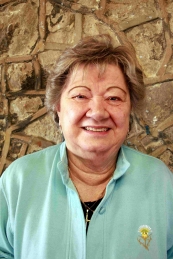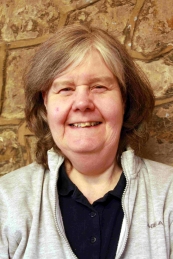 Lynn Harvey
Lynn is our current Church Secretary, she has attended Trinity since 1973 and been an Elder for over 35 years, she is also on the management team. She enjoys being part of a large family at Trinity who accept her as she is, love and encourage her. Lynn also likes the worship and finding out more about her faith. She spent many years as a teacher in a local primary school before taking early retirement and taking up painting and decorating part time. Lynn's hobbies include reading, history and visiting stately homes.
David James
David has attended on and off since 1980 as he was a member of the Inglis Barracks Chapel in Mill Hill East, when this closed in 2010 David and his wife became full Trinity Members. He has been an elder since 2013 and is currently responsible for the operation of the media during our services as well as being part of the investment team. David enjoys the good bible teaching and the multinational welcome at Trinity. His main occupation is a musician and he was an office manager in HM Forces and worked as a concierge. Hobbies include gardening, dog walking, singing with the London Pro Arte Choir and is Barnet Blind Bowls Club treasurer and helper.
Ratna Pradhan
Ratna is Nepalese and has been a member here at Trinity since 2006. He has been an Elder for the last 10 years. Ratna enjoys the friendly environment and every Christ related programme that takes place at trinity. Ratna is passionate about reading to increase his knowledge about Jesus. He works in security at a private company in Southgate.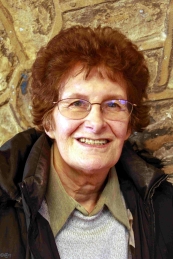 Pam Sharpe
Pam has been a member of Trinity since 1971 and an Elder since 2011. She enjoys looking after the younger children in the crèche. Now retired she has brought up three children, has four grandchildren and has in the past, had various jobs including being an auditor working in East Anglian hospitals, doing opinion research interviews and working as a teaching assistant supporting students with disabilities in a secondary school.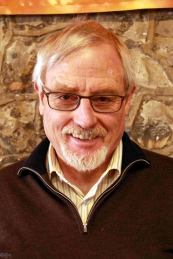 John Stewart
John is a Kiwi has been attending Trinity for nearly 30 years and has been an Elder for the last 10. He is one of our Junior Church teachers and helped with administration of the church centre as well as being on the management team. He also runs a Traidcraft fairtrade stall every Sunday after the service. John enjoys the diversity of the membership, the thoughtfulness of worship and the friendliness of the members. He is a psychotherapist and in his spare time likes gardening and photography.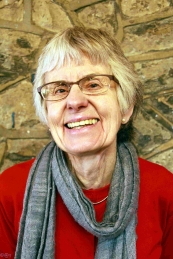 Sue Stewart
Sue has been a member since the late 1980's after moving to London from New Zealand. She has been an elder for over 15 years and is also on the Junior Church leader team as well as running the Traidcraft stall with husband John. Sue enjoys being part of the Trinity Church family, which is a group of disparate people who gather together to express, find, explore and deepen their faith in company with other on the same journey. Before retirement Sue was a child and adolescent psychotherapist, she now enjoys spending time with her grandchildren, reading, baking bread and walking.